CYBER FOLK ("DIGBEE'S ELECTRONIC CHRONICLE") Exhibition Book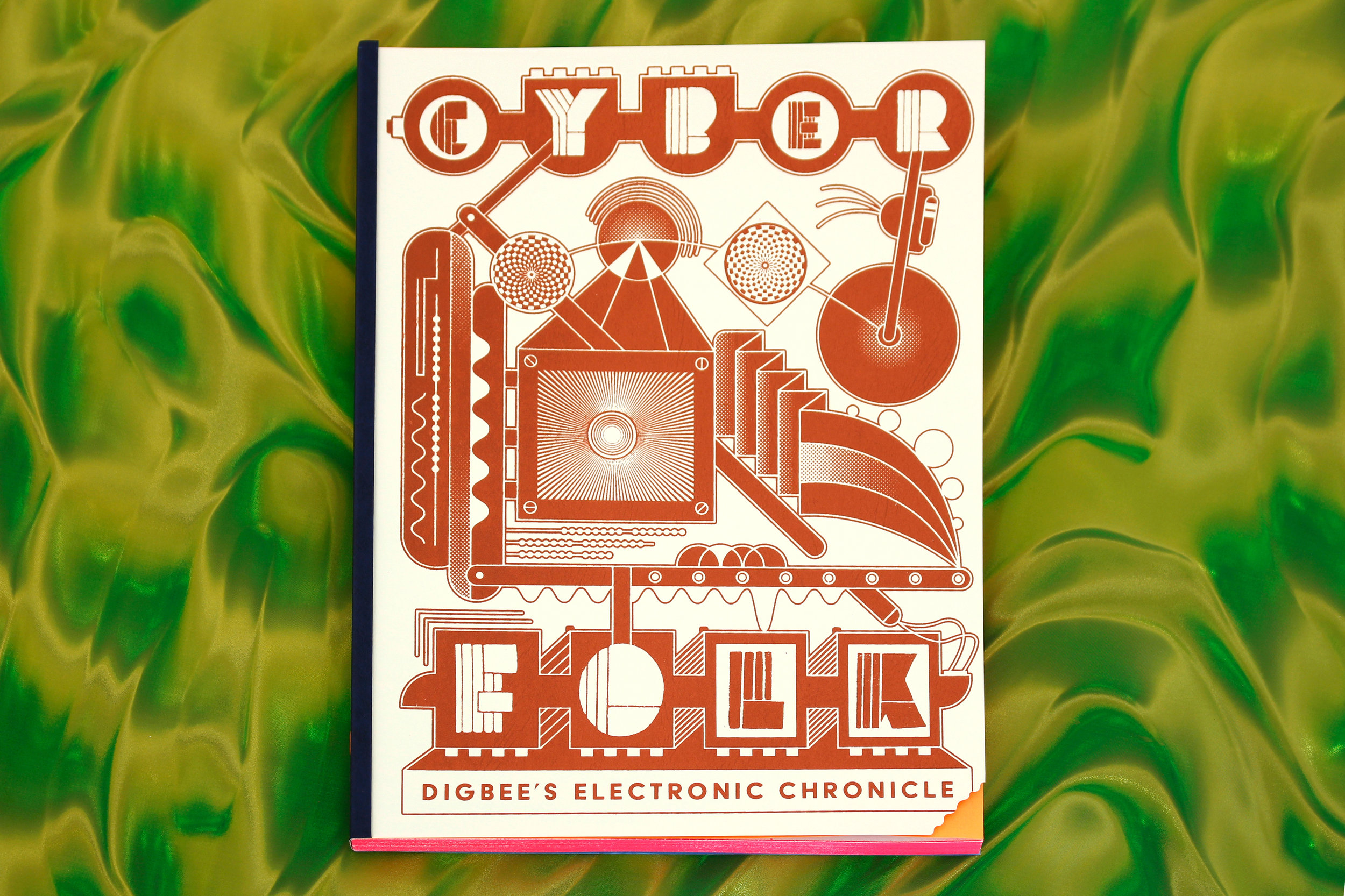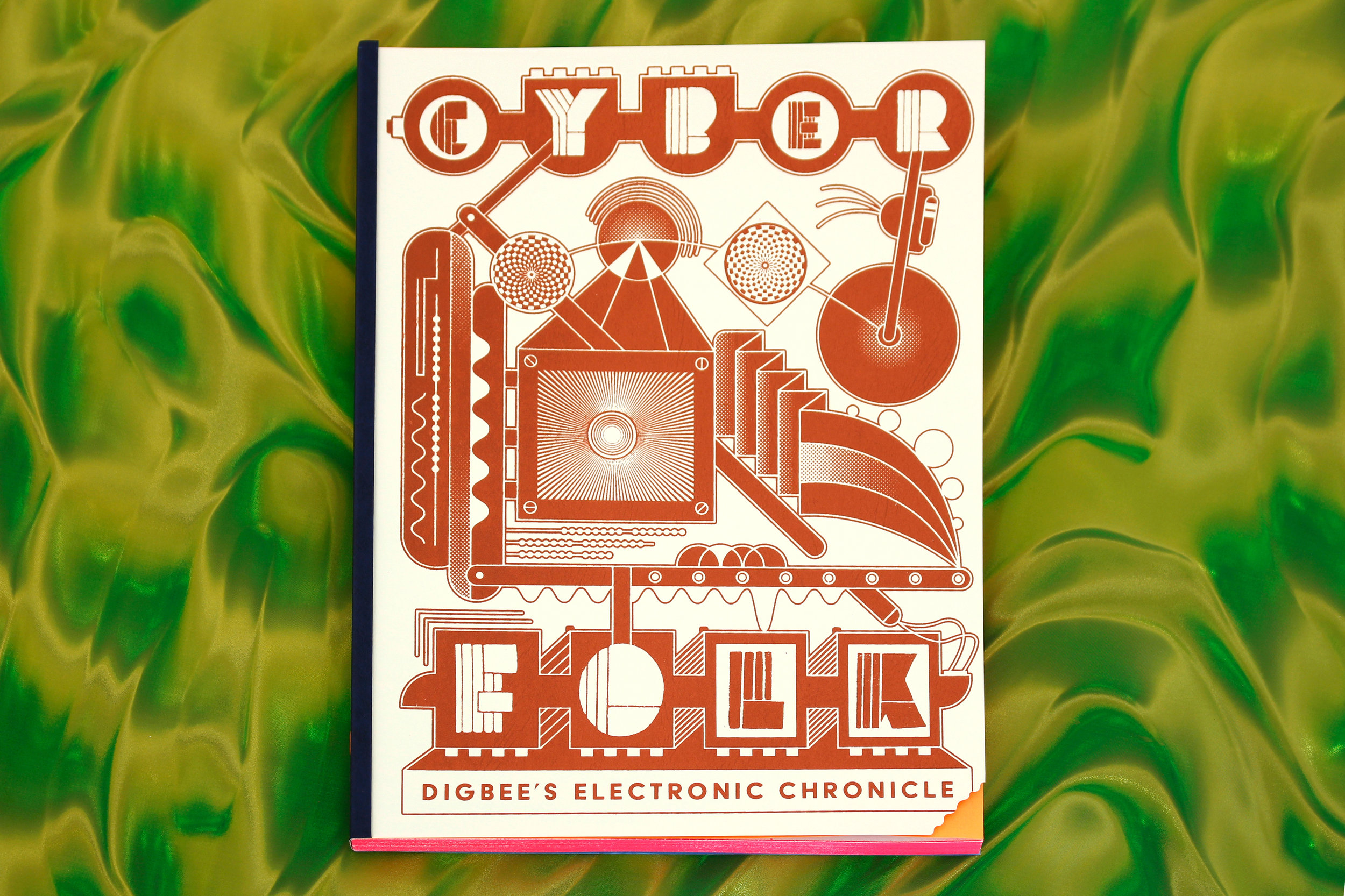 CYBER FOLK ("DIGBEE'S ELECTRONIC CHRONICLE") Exhibition Book
144 pages on 70lb paper
Screen-printed front and back cover
Painted fore-edge
Hand-stamped and stickered spine and inside covers
Flexi-disc insert
Design and Illustration by Michael Olivo
Photography by Jason Rusnock
Edition of 125
"Cyber Folk: Digbee's Electronic Chronicle gives a thorough look into a unique, highly personal approach to musical electronic instrument building, an approach that is many things: naïve, enthusiastic, sincere, alien, and familiar. This strange future/primitive work journal contains the release of tons of data, beautiful photos, schematics, building techniques, and the inside stories behind many of Digbee's most beloved instruments.
Also inside are artist features for Digbee's favorite musical electronic practitioners. Within are never-before-published photos and stories of the work of Craig Anderton, Charles Cohen, Michael Johnsen, and Nautical Almanac's Twig Harper and Carly Ptak.
Peppered throughout the book are examples of connected imagery from comic books and science fiction illustration.
This book was not written for a specific niche. Anyone with a curious mind and interest in musical electronics, experimental music, art, and craft will find a place of connection.
An exclusive flexi-disk (phonograph record made of a thin, flexible vinyl sheet) is included in the back of the book. The disk includes a song made using all instruments featured in the book, and was specifically recorded for Cyber Folk.
Cyber Folk: Digbee's Electronic Chronicle is produced by Harpy Gallery and Selfish 60 Studio for the art exhibition entitled "New American Instruments" which will be up from July 20th to August 10th."